Sponsored by DevOps.com
April 29, 2019
1 PM ET
Continuous integration/continuous delivery tools are an integral part of the DevOps toolchain, and the market is rife with multiple options to choose. And, as the lines between CI, CD and application release automation (ARA) continue to blur, with many tools offering some combination of CI/CD/ARA, it can be difficult to determine which tool best fits your organization's needs.
In this webinar, we'll dissect the CI/CD/ARA tools space and discuss some of the more important things to consider when choosing the right tool for your toolchain, including:
Open source or proprietary: Which is a better fit for your company?
Integration: How well does the tool integrate with other tools in the DevOps toolchain, as well as other technologies in your organization?
Fit for purpose or general: Which is better, a tool designed for one task or one that handles multiple tasks in the toolchain?
Register today and join us for what is sure to be an interesting discussion.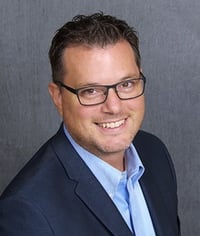 Jeff Keyes
Director of Product Marketing,
Plutora
Jeff has spent his career writing code, designing software features and UI, running dev and test teams, consulting and evangelizing product messaging. Outside of 6 years at Microsoft, he has been primarily focused on growing startup companies.

Tracy Ragan, CEO, DeployHub
Ms. Ragan has had extensive experience in the development and implementation of DevOps for large organizations. Her knowledge and experience contributed to the creation of OpenMake Meister, the first commercial Build Automation solution, and DeployHub, the first open source Application Release Automation solution. Ms. Ragan served on the Eclipse Foundation Board of Directors as an Add-in Provider Representative for 5 years. She has been published on numerous occasions and regularly speaks at conferences including CA World where she presented for 15 consecutive years. She holds a BS Degree in Business Administration, Computer Technology from California State University, Pomona.

Brian Dawson, DevOps Evangelist, CloudBees
Brian is currently a DevOps evangelist and practitioner at CloudBees where focuses on agile, continuous integration (CI), continuous delivery (CD) and DevOps practices.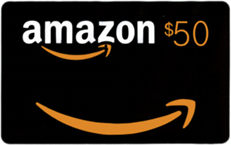 * $50 Amazon gift card! REGISTER AND ATTEND THIS ENTIRE WEBINAR AND 3 PEOPLE HAVE THE CHANCE TO WIN A $50 AMAZON GIFT CARD RIGHT ON THE SPOT!
This Campaign is open only to those who register for and attend the entire webinar. Employees of MediaOps and webinar sponsor(s)], its affiliates, subsidiaries, advertising and promotion agencies, and suppliers, (collectively the "Employees"), and immediate family members and/or those living in the same household of Employees are not eligible to participate in the Campaign. The Campaign is subject to all applicable laws and regulations. Void where prohibited. The Winner(s) of the Campaign will receive a $50 Amazon gift card which will be provided by MediaOps. Winners will be selected by the webinar moderator at the conclusion of the event and announced live at that time. You must be an attendee at the time of the drawing to win. No purchase is necessary. It is agreed that MediaOps has permission to use your name as a winner in promotional efforts and social media.