Sponsored by DevOps.com
June 3, 2019
1 PM ET
DevOps is a global phenomenon, with organizations in countries far and wide adopting DevOps tools, processes and culture to increase the speed, efficiency and reliability of their applications. In this webinar, we'll delve into why DevOps has such a global reach and take a look at some of the international companies that have found success with DevOps.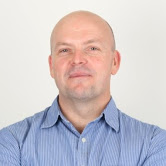 Colin Domoney, Veracode
Colin has a long and varied career in producing secure, rugged and trustable software and hardware products covering a range of industries from military, consumer, medical, automotive to financial services. Colin has recently built and consulted on large scale AppSec programmes, and is an expert and enthusiast on all things DevSecOps. Colin maintains his wide range interests and is currently working with Cloud Native technologies in their application toward solving challenges facing security teams in their transition toward mature DevSecOps processes. Colin is also a regular conference speaker and DevOps instructor.

Shiri Ivtsan, Product Manager, WhiteSource
Shiri is an experienced cloud solutions architect and product manager and holds a B.Sc. in Industrial Engineering and Management. Prior to joining WhiteSource as a product manager, Shiri worked for various companies where she held roles in R&D, such as solutions architect, R&D team leader and product manager.

Erik
Costlow, Developer Relations, Contrast Security
Erik is a software security expert with extensive Java experience. He manages developer relations for Contrast Security and public Community Edition. Contrast weaves sensors into applications, giving them the ability to detect security threats based on how the application uses its data.
Erik was the principal product manager in Oracle focused on security of Java 8, joining at the height of hacks and departing after a two-year absence of zero-day vulnerabilities. During that time, he learned the details of Java at both a corporate/commercial and community level.
He also assisted Turbonomic's product management team to achieve $100M annual revenue in data center / cloud performance automation. Erik also lead product management for Fortify static code analyzer, a tool that helps developers find and fix vulnerabilities in custom source code. Erik has also published several developer courses through Packt Publishing on data analysis, statistics, and cryptography.

David McKay,
Developer Advocate at InfluxData
David McKay, born & bred in Glasgow (Scotland), is a developer advocate for InfluxData. As a serial user-group organizer, founding Cloud Native, Docker, DevOps, mongoDB, Observability, and Pair Programming Glasgow, David is always searching for new and creative ways to share knowledge with others.

David was an early adopter of container technologies, deploying his first Docker container to production in 2014. Since then, David has embraced the Cloud Native landscape; encouraging developers to adopt the right tools and languages for the job, rather than those within their comfort zone.