Sponsored by DevOps.com
August 19, 2019
1 PM ET
It's well-known that DevOps is an essential part of successful software delivery. Yet, in a majority of DevOps environments, the database is often left out of the equation. But despite the challenges, databases can benefit from a DevOps, helping accelerate database changes and promoting agility. This webinar will provide some insight into database DevOps, including the benefits, challenges and strategies for implementation.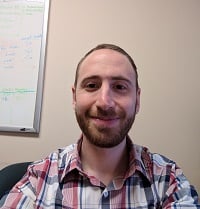 Matt Moss, Product Manager, QuerySurge
Matt joined RTTS (the parent of QuerySurge) in 2010 with expertise at implementing automated data validation and performance engineering. Since 2017 Matt has been an integral member of the QuerySurge team and is responsible for product direction.
Matt graduated from SUNY Polytechnic Institute in 2008 with BS in Computer Information Science.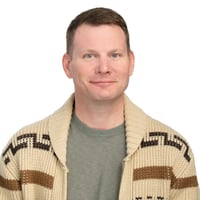 Robert Reeves, Co-founder & CTO, Datical
Robert Reeves is the Chief Technical Officer at Datical. He has over 17 years of experience in the software industry and has been instrumental in creating a variety of marketing leading DevOps solutions over the past 15 years. Prior to co-founding Datical, Robert was a director at the Austin Technology Incubator where he provided real world entrepreneurial expertise to member companies. In 2005 Robert co-founded Phurnace Software where he invented and created their flagship product, Phurnace Deliver. Today Robert advocates for Datical's customers and spreads the word about how Datical is leading the way for modernization and improvement of the database release process to remove this as a barrier to delivering new application innovation.

Justin

McCarthy, Co-founder and CTO, strongDM
Justin McCarthy is the co-founder and CTO of strongDM, the database authentication platform. He has spent his entire career building highly scalable software. As CTO of Rafter, he processed transactions worth over $1B collectively. He also led the engineering teams at Preact, the predictive churn analytics platform, and Cafe Press.