August 14, 2018
11 AM ET
Much has been written about software delivery in DevOps, with much less focus on the database. However, DevOps can—and should—play an equally critical role in both software and database development. In this ebook, we examine how DevOps can be used for database development and delivery, factors influencing DevOps' role in database delivery, and some of the technologies designed to help.
Join us for this lively panel discussion!

Adam Bowen, Office of the CTO, Delphix
Adam is a technology leader with over 15 years of experience in technical, sales, and senior leadership roles. As the senior member of the Office of the CTO, Adam works with other thought leaders executives of the Global F100 to eliminate key business constraints through innovative new processes, offerings and technologies. Adam serves as an evangelist on behalf of Delphix to communicate the company's vision, values, and ideas with customers.
Adam's background is in DevOps, TDM, Cloud, Security and Migration for the US government and global financial powers. Adam routinely speaks at events about these topics with other industry visionaries like Gene Kim, and publishes blogs posts and articles on these subjects frequently. Adam was recently commissioned as a Kentucky Colonel in recognition to his commitments to public service and charitable works.
Twitter: @Cloudsurgeon
Blog:

Sanjay Challa,
Senior Product Marketing Manager, Datical
With deep experience in product marketing and product management, Sanjay Challa has a thorough understanding of modern software engineering tools and methodologies. As Datical's senior product marketing manager, Sanjay serves as a key product evangelist, helping tell the Datical story across a variety of audiences - from executive boardrooms to industry conferences to teams of developers.
Prior to Datical, Sanjay was the Director of Product at Hypori, where he worked as the product owner to deliver an enterprise security solution for mobile devices with virtualization technology. Sanjay holds a Bachelor of Science degree from Georgia Tech.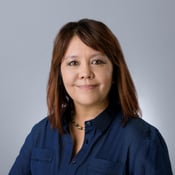 Chris Churilo, Director of Product Marketing, InfluxData
InfluxData, she helped to define and design a SaaS monitoring solution at Centroid, focused on the red Stack (Oracle) and prior to that she was the VP of product management at iPass where she was responsible for UX, product management and was the line of business owner for several cloud services that required her to track the business and operational metrics and analytics to help identify and resolve issues. Previously, Chris held marketing, product management, and engineering positions at Omnicell and Apple and holds a Bachelor of Science degree from UC Berkeley.