February 28, 2018
1 PM ET
In an analysis of over 300 software delivery organizations we found that high performing IT organizations realize the value of end-to-end process automation beyond the CI/CD pipeline.
Join us to learn:
How IT tool integration accelerates enterprise software delivery

How to implement 11 popular tool integration patterns

Strategies to reach integration maturity through chained integration patterns
We'll share the results of an analysis of 1,000 tool integrations, including how IT organizations are putting in place sophisticated integration infrastructure layer to automate the flow of work from ideation to production.

Nicole Bryan, Vice President of Product, Tasktop
Nicole Bryan is the Vice President of Product at Tasktop Technologies. She has more than 20 years of experience in software and product development, focused primarily on bringing data visualization/infographics and human factors considerations to the forefront of DevOps and Agile. She is passionate about increasing representation of women in technology and improving how software is created and
delivered – making the experience enjoyable, fun, and even delightful.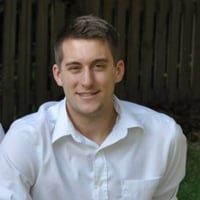 Chandler Clemence, Product Analyst, Tasktop
Chandler Clemence is a Product Analyst at Tasktop. He is passionate about data, building and improving processes, and building great products that users find beneficial and enjoyable to use. Outside of work, you might find him playing guitar, watching a movie, or rooting for the Arkansas Razorbacks.