Sponsored by Electric Cloud
February 12, 2019
1 PM ET
Developers, operators, and corporate executives all agree that compliance with security and regulatory requirements is critical, but many find that enforcing security through manual scans and "best efforts" at the end of the cycle wastes staff time and adds days or weeks to the release schedule. Once the required environments are built, tested, and certified, today's customer-centric product owners are already longing to push out the next set of changes, absorbing even more of IT Operations' time to scramble for security and compliance solutions.
Join this upcoming webinar with Torsten Volk (EMA managing research director) and Anders Wallgren (CTO, Electric Cloud) as they share research and best practices on breaking through the feature backlog by making security the path of least resistance for your software delivery process.
Join this informative and practical webinar to learn:
What a state of continuous DevSecOps looks like
The specific challenges that need to be solved first
The key metrics that show you're doing it right
How modern tools like containers and AI/ML fit into the equation
Some real-world, hair-raising worst practices to avoid

Anders Wallgren
Chief Technology Officer, Electric Cloud
Anders Wallgren is Chief Technology Officer of Electric Cloud. Anders brings with him over 25 years of in-depth experience designing and building commercial software. Prior to joining Electric Cloud, Anders held executive positions at Aceva, Archistra, and Impresse. Anders also held management positions at Macromedia (MACR), Common Ground Software and Verity (VRTY), where he played critical technical leadership roles in delivering award winning technologies such as Macromedia's Director 7 and various Shockwave products.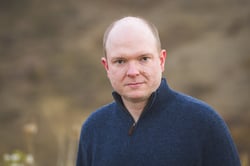 Torsten Volk
Torsten Volk is a managing research director at Enterprise Management Associates, an industry analysis firm based in Boulder, Colo. Volk has been working on mainstreaming AI and DevOps processes for the past 20 years.