February 1, 2018
1 PM ET
Enterprises and application teams turn to containers to improve agility and increase the scalability of their environments and portability of their applications. But with these benefits come a number of serious security challenges and considerations. While some of the changes containerization brings to security are beneficial, others are a bit thornier. To avoid serious mistakes and data breaches, enterprises must understand how containers affect security and build a strategy to secure them.

John Morello, CTO, Twistlock
John Morello is the Chief Technology Officer at Twistlock. As CTO, John leads the work with strategic customers and partners and drives the product roadmap. Prior to Twistlock, John was the CISO of Albemarle, a Fortune 500 global chemical company. Before that, John spent 14 years at Microsoft, in both Microsoft Consulting Services and product teams. He ran feature teams that shipped security technologies in Windows, Azure, and Office 365 and served as the Lead Architect of the hybrid cloud consulting team for the Americas.

Rani Osnat, VP of Marketing and Product, Aqua Security
Rani Osnat is VP of marketing and product at Aqua Security. He has more than 20 years of enterprise software industry experience in product management and marketing roles, including a decade as an executive in innovative tech startups in the info security and cloud arenas. Previously Rani was also a management consultant in the London office of Booz & Co (now Strategy&), and a Captain in the IDF Intelligence Corps. He holds an MBA from INSEAD in Fontainebleau, France.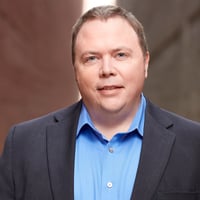 Carson Sweet, Co-founder & CTO, CloudPassage
As founding CEO, Carson led the team that created Halo, the patented security platform that changes the way enterprises achieve infrastructure protection and compliance. Carson's information security career spans three decades and includes a broad range of entrepreneurial, management and hands-on technology experience. Carson and his teams have created groundbreaking security solutions across a range of industries and public sectors, with heavy focus on financial services, federal government, and high-tech. Carson focuses on long-term product, technology, and business strategy as CloudPassage expands market share through existing and emerging cloud security solutions. He also serves as chairman of the CloudPassage board of directors.