Sponsored by Micro Focus
April 18, 2019
11 AM ET
The DevOps transformation is a cultural movement spreading rapidly across most companies and industries. As Dev teams race to adopt new strategies to build and release software faster, often extended and peripheral teams scramble to keep up.
Join Bryan Cole, ADM practice manager at Micro Focus, in this webinar to discuss how the rapid delivery cadence adopted by the software delivery teams impacted their downstream consumers and what happened as a result of that.
At Micro Focus, our own DevOps transformation completely disrupted our presales, technical enablement and marketing organizations, forcing each to adapt and implement a DevOps transformation of their own in order to maintain coordination and alignment with R&D teams.
In this session, we will talk about:
What happened to our organization internally
What events forced changes in how we operate
How we continue to evolve our own DevOps transformation practices to keep up with the R&D organization.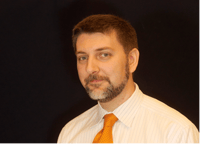 Bryan Cole, ADM Practice Manager, Micro Focus
Bryan Cole is the application delivery management (ADM) practice manager for the Americas, responsible for—among other things—enablement of the internal Presales organization, as well as the demo platforms they use. Bryan has been a consultant, a practice lead, a product manager, an enterprise architect and a pre-sales team member during his more than two decades dealing in the quality assurance and application delivery space. He has worked with numerous companies across Canada and the U.S. and has been with Micro Focus for over a decade. Bryan is a repository for interesting and anecdotal facts and enjoys history and technology.