Sponsored by ThreatStack
September 12, 2018
3 PM ET
While DevOps, cloud, and containers have reshaped the IT landscape over the past five years, Kubernetes has served as de facto operating system of this cloud native world. Pulling from the new O'Reilly Media book "Cloud Native DevOps with Kubernetes: Building Deploying and Scaling Modern applications in the cloud", the audience will walk away with a broader understanding of how to securely build and develop a cloud native application with Kubernetes.
Audiences can expect to learn:
Current best practices on Kubernetes security
Workable strategies for using and securing container-orchestration systems
Ways to leverage tools and solutions to support your strategy and goals

Justin Domingus DevOps Engineer at CareZone.com
Justin Domingus is an Operations Engineer working in DevOps environments with Kubernetes and cloud technologies. He enjoys the outdoors, learning new things, coffee, crabbing, and computers. He lives in Seattle, Washington with a wonderful cat and an even more wonderful wife and best friend, Adrienne.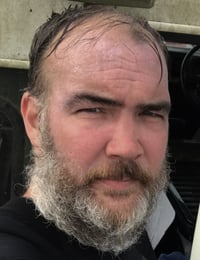 John Arundel, Cloud Native Devops Consultant
John Arundel is a consultant with over thirty years experience in the computer industry. He is the author of several technical books, and works with many companies around the world consulting on cloud native infrastructure.

Off the clock, he is a keen surfer, a competitive rifle and pistol shooter, and a decidedly uncompetitive piano player. He lives in a fairytale cottage in Cornwall, England.

Todd Morneau - Director, Product Management at Threat Stack, Inc.
Todd is currently Director of Product Management for Threat Stack. Before joining Threat Stack, he worked to drive innovation in the security industry for over a decade through his work in the Office of the CTO, RSA Labs, RSA Conference, and beyond!