Sponsored by nClouds & AWS


May 15, 2018
1 PM EDT
The third installment in the 5C's Series | #5CsDevOps
LendingHome is on a mission to revolutionize the world of mortgages. So far, they've originated over $2 billion in mortgage loans. Their customers get a simple, fast, 100% online experience. So that experience, propelled by rapid innovation, is everything.
In late 2017, with rapidly growing size and complexity, LendingHome made a strategic decision to migrate its workloads to AWS. Key objectives included improved scalability and uptime, faster innovation, and gaining fine-grained control of their environment for security, regions, and access. The execution included a healthy dose of containers, DevOps, and AWS functionality.
Join this webinar to learn more about leveraging containers and DevOps in your cloud migration journey. And how to harness the power of your cloud platform. You'll hear from LendingHome technical leads, along with their partners on the journey, nClouds and AWS.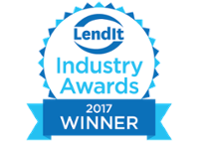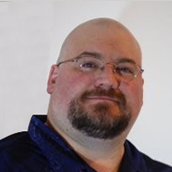 Donovan Bray, Sr. DevOps Manager, LendingHome
Donovan Bray has more than 20 years of experience in systems engineering, systems operations, deployment, development, and networking. He gets a thrill building scalable, fault-tolerant infrastructures to support well-equipped teams of engineers building high-quality, resilient software. He's experienced at back-end development for web applications, scaling systems architecture, and information security and compliance, having performed SSAE 16 and PCI DSS Audits.
LendingHome has originated more than $2 billion in mortgage loans, and was recognized as Winner - Top Real Estate Platform in the prestigious fintech LendIt Industry Awards 2017.

Juan Villa, Solutions Architect, Amazon Web Services
Juan joined Amazon Web Services (AWS) as a Solutions Architect in 2016. Prior to joining AWS, he was a Tech Lead and Senior Software Developer at Turner Broadcasting. He previously served as the Chief Technology Officer for MedEyes, a healthcare startup providing hospitals with big data solutions. Juan also worked at the Georgia Tech Research Institute on cutting-edge military contracts and analysis. He participated in research projects that included vision arrays and defense ecosystems and led various hardware and software-related projects. He earned a BS in Computer Engineering with Highest Honors from Georgia Institute of Technology.
For 12 years, Amazon Web Services has been the world's most comprehensive and broadly adopted cloud platform.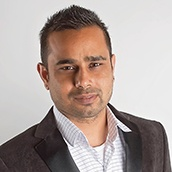 JT Giri, CEO & Co-founder, nClouds
JT has been solving complex operations challenges for Silicon Valley-based startups and enterprises for 12 years and is a prior DevOps consultant, network engineer, systems architect, and sysadmin. He co-founded nClouds, an award-winning provider of DevOps and cloud professional services, solutions, and products, including nOps for cloud change management. nClouds partners with customers to build and manage modern infrastructure solutions that deliver innovation faster. They are a certified AWS Advanced Consulting, MSP, DevOps, and Approved Well-Architected Partner, with 250+ DevOps AWS implementations, 500+ deployed pipelines, and 10,000+ managed servers.
nClouds was named HfS Hot Vendor 2018, DevOps Dozen 2017 - Best New DevOps Solutions Company, and CIOReview 20 Most Promising DevOps Solution Providers 2017.