Sponsored by CloudBees
May 30, 2019
1 PM ET
You may have heard the news that CloudBees recently acquired Electric Cloud, adding release management and build/test acceleration capabilities to our CloudBees software delivery framework.
Teams are using Jenkins, ElectricFlow (now CloudBees Flow) and ElectricAccelerator (now CloudBees Accelerator) together to provide:
A single source of truth to connect development to production
Production-quality pipeline audit, compliance and approval management
Deep pipeline analytics and tool chain historical data to continuously improve release performance
Best practices, training, professional services and support across your entire DevOps journey
Join our own Shawn Ahmed (VP of Product Marketing) and Anders Wallgren (VP of Technology) on a live webinar as they demonstrate how organizations are already using these best-of-breed solutions together today, and discuss how we will evolve the products to simplify and accelerate software delivery for Dev and Ops teams in the future!

Anders WallgrenVP Technology, CloudBees
Anders Wallgren has been the Chief Technology Officer of Electric Cloud. Anders brings with him over 25 years of in-depth experience designing and building commercial software. Prior to joining Electric Cloud, Anders held executive positions at Aceva, Archistra, and Impresse. Anders also held management positions at Macromedia (MACR), Common Ground Software and Verity (VRTY), where he played critical technical leadership roles in delivering award winning technologies such as Macromedia's Director 7 and various Shockwave products.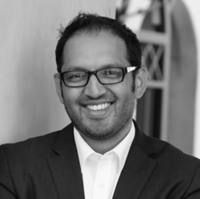 Shawn Ahmed
VP Product Marketing, CloudBees
Shawn Ahmed is Vice President of Product Marketing at CloudBees. With over 20 years' experience building successful and disruptive technology companies, Shawn was most recently the President and CEO of Pivotus, Inc., a banking technology innovator focused on enabling retail banks' digital transformations that sold to Kony, Inc., in 2018. He previously led Advanced Analytics and Machine Learning at Splunk, Inc. (SPLK), delivered predictive analytics and machine learning solutions to industrial and IoT companies as the founder of NarrativeWave, and adeptly operated SAP's Information Management business unit as Global VP. Shawn knows first-hand how critical effective software delivery is to every business and is a constant innovator and a natural storyteller.