Sponsored by InfluxData
July 31, 2019
1 PM ET
Apache NIFI and OPC-UA have been game changers in the world of IoT, allowing you to automate the flow of data from IoT sensors to just about anywhere you want. In this presentation, Craig Hobbs of InfluxData will demonstrate how you can collect and process data streams of millions of values per second using an OPC-UA server and automate into an InfluxDB stream processing engine using Nifi. You'll learn how to setup your workflow to gain a highly-available, fast, scalable, and reliable data stream as a real-world application.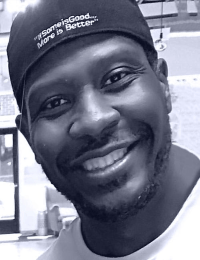 Craig Hobbs, Sales Engineer, InfluxData
Craig's experience with keeping systems performant over the years has helped to shape the kind of Sales Engineer he is today—one who enjoys solving complex problems and keeping sales people honest. His specialties include: Solution Architect, Project Management, POC Design and Development, Software Customization, Technical Training, ETL Automation, Application Integration and Deployment. Craig has a BS from the University of Illinois.