Sponsored by Synopsys
September 10, 2019
11 AM ET
Are you struggling with application security testing? Do you wish it was easier, faster, and better? Join us to learn more about IAST, a next-generation application security tool that provides highly accurate, real-time vulnerability results without the need for application or source code scans. Learn how this nondisruptive tool can:
Run in the background and report vulnerabilities during functional testing, CI/CD, and QA activities.
Auto verify, prioritize and

triage

vulnerability findings in real time with 100% confidence.
Fully automate secure app delivery and deployment, without the need for extra security scans or processes.
Free up DevOps resources to focus on strategic or mission-critical tasks and contributions.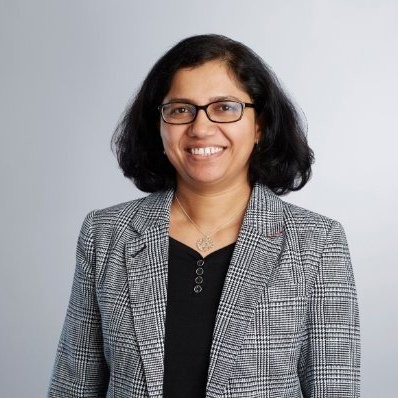 Asma Zubair, Senior Product Manager
Asma is a seasoned product leader with extensive experience managing and launching products and services in the application security. At Synopsys, Asma manages Seeker, the industry's first IAST solution with active verification and sensitive-data tracking for web-based applications. Prior to Synopsys, Asma led teams at WhiteHat Security, The Find (Facebook), and Yahoo!. Asma holds a degree in electrical engineering from IIT in India and an MBA from UC Berkeley's Haas School of Business.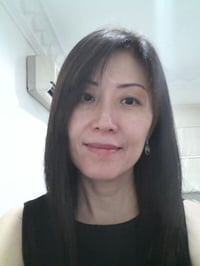 Kimm Yeo, Senior Product Marketing Manager
Kimm has held various senior product marketing and management roles in the enterprise software space, ranging from Solaris operating software and enterprise resource (ERP) planning to application testing and lifecycle management (ALM) software. She has spearheaded global developer and system administrator community programs and led key corporate initiatives in product quality and process improvement. Currently, she is focused on modern (mobile, web) application delivery and DevOps adoption. Kimm is a certified Six Sigma belt and has an MBA from Santa Clara University.

* REGISTER AND ATTEND THIS ENTIRE WEBINAR AND 3 PEOPLE HAVE THE CHANCE TO WIN A $50 AMAZON GIFT CARD RIGHT ON THE SPOT!
This Campaign is open only to those who register for and attend the entire webinar. Employees of MediaOps and webinar sponsor(s)], its affiliates, subsidiaries, advertising and promotion agencies, and suppliers, (collectively the "Employees"), and immediate family members and/or those living in the same household of Employees are not eligible to participate in the Campaign. The Campaign is subject to all applicable laws and regulations. Void where prohibited. The Winner(s) of the Campaign will receive a $50 Amazon gift card which will be provided by MediaOps. Winners will be selected by the webinar moderator at the conclusion of the event and announced live at that time. You must be an attendee at the time of the drawing to win. No purchase is necessary. It is agreed that MediaOps has permission to use your name as a winner in promotional efforts and social media.