Sponsored by InfluxData
December 12, 2018
1 PM ET
If you want to have great business results, you need to have customers who love your products and services – leading many businesses to strive to architect highly reliable and available systems. Highly available systems require the right tools to collect metrics and events that will show problems with your infrastructure so you can address them before they impact your customers. But having the right tools in place is not enough. You need to cultivate a culture of learning and collaboration that will help teams to experiment with and adapt with the right tools as they seek new, efficient ways to bring greater reliability to everything they do.
Join InfluxData and PagerDuty as they explore this topic and the tools your teams can use that will drive a culture of innovation and uptime, and not burnout and discontent.

Matty Stratton,
DevOps Advocate at PagerDuty
Matty Stratton is a DevOps Advocate at PagerDuty, where he helps dev and ops teams advance the practice of their craft and become more operationally mature. He collaborates with PagerDuty customers and industry thought leaders in the broader DevOps community, and back when he drove, his license plate actually said "DevOps".Matty has over 20 years experience in IT operations, ranging from large financial institutions such as JPMorganChase and internet firms, including Apartments.com. He is a sought-after speaker internationally, presenting at Agile, DevOps, and ITSM focused events worldwide. Matty is the founder and co-host of the popular Arrested DevOps podcast, as well as a global organizer of the DevOpsDays set of conferences.He lives in San Francisco and has three awesome kids, who he loves just a little bit more than he loves Doctor Who. He is currently on a mission to discover the best pho in the world.

Sonia Gupta, Developer Advocate at InfluxData
Sonia Gupta is currently a software developer in Denver, CO. Prior to becoming a developer, Sonia was a lawyer in Louisiana. She served as a Public Defender in New Orleans after Hurricane Katrina, then as a Prosecutor, and finally as an Assistant Attorney General doing torts and Civil Rights litigation.Sonia is an outspoken advocate of diversity and inclusion in tech and in life. She is passionate about fostering empathetic and effective communication on engineering teams, and believes that even if tech can't always change the world, technologists absolutely can.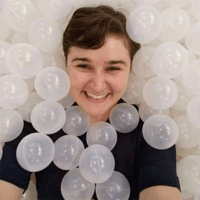 Rachael Byrne,

PagerDuty's first non-technical Incident Commander
Rachael Byrne is an agilist that has helped cross-functional product development, mobile, QA, customer support, and business operations teams iteratively deliver value and collaborate effectively. She is PagerDuty's first non-technical Incident Commander.