Sponsored by AppDynamics
April 4, 2019
1 PM ET
Survive the fog of system development! Developers' lives have gotten more complex in the last decade. There is too much to learn and understand now, and you need a co-pilot. Let AIOps be that co-pilot.
In this webinar, we'll share use cases and discuss:
What is AIOps?
Why AI and ML are well-suited for Ops and DevOps
A guide for assessing where to automate
Register today to discover technical strategies for embracing an AIOps world.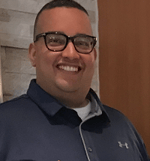 Ravi Lachhman, Technical Evangelist, AppDynamics
Ravi Lachhman is an evangelist at AppDynamics focusing on the Cloud and DevOps spaces. Prior to AppDynamics, Ravi has spent time at Mesosphere, Red Hat, and IBM helping enterprises and the federal sector design the next generation of distributed platforms. When not helping to further the technology communities, Ravi enjoys traveling the world especially with his stomach.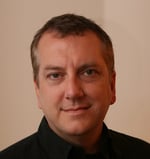 Marco Coulter, Technical Evangelist, AppDynamics
As the Technical Evangelist for Analytics and Business Intelligence at AppDynamics, Marco Coulter is passionate about the experience humans have when interacting with technology. A former startup CTO, Marco has progressed from operator to leadership roles at CSC, CA Technologies, and more recently 451 Research, where he led the Business Intelligence team. He earned the nickname "the tech-whisperer" for his skills in translating business drivers for a technical audience and technical concepts for business leaders. When taking the rare break from technology, Marco can be found harvesting fresh vegetables from his garden.