Sponsored by Numerify
July 10, 2019
1 PM ET
Adopting Agile and DevOps enables organizations to adapt to rapidly changing business environments by frequently delivering solutions that meet customer needs. Additionally, high-performing adopters of DevOps report 96 times faster MTTR and five times lower change failure rate than low-performers who are not following agile effectively.
Agile and DevOps practices are a significant departure from the traditional waterfall methodologies of the past. Without a data-driven approach to this transition, Application Development and Delivery (AD&D) teams struggle to balance quick delivery with quality. At the same time, they are floundering in data overload from islands of automation and struggling to make sense of it all.
How can you realize the promise of Agile and DevOps by continuously measuring and improving your adoption of best practices?
Join Joe Foley, Director of Business Analytics at Numerify as he shares the latest research, best practices, and case studies from companies like yours. You will learn how Agile and DevOps Metrics:
Help developers fix problems at their origin with code quality measures
Ensure production readiness of an App with automated test coverage measures
Enable deployment more frequently and reliably with release-related measures
Improve delivery processes by pinpointing issues across the dev lifecycle
Correlate insights across dev processes with multi-source metrics dashboards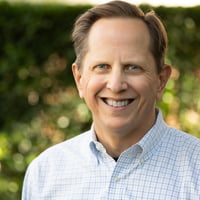 Joe Foley
Director of Business Analytics, Numerify