Sponsored by InfluxData
July 18, 2019
11 AM ET
A major military and aerospace contractor operating globally is using ADLINK Edge™ to connect existing software, equipment and systems securely, seamlessly and cost effectively. The company is now able to extract real-time operational data from its materials testing chamber and stream real-time data to drive efficiency by enabling predictive maintenance.
In this webinar, Chris Montague, Senior Solutions Architect, IoT Solutions and Technology at ADLINK, will share the benefits they gained such as reduced downtime from planned and unplanned maintenance shutdowns, improved machine performance, greater accuracy and reduced cost. He will explain how ADLINK Edge and InfluxDB fit together in a highly effective Edge IoT deployment which delivers operational efficiency for the end user.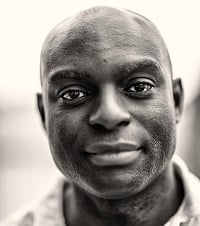 Chris Montague, Senior Solutions Architect, IoT Solutions and Technology,
ADLINK
Chris is a Senior Solution Architect at ADLINK working closely with industrial customers enabling them to optimize operational efficiency by connecting the unconnected and streaming data from the edge to the enterprise.
Chris is an experienced IoT professional with over 20 years experience in the software and IT systems market. Chris originally started his IT career writing code to optimise and streamline databases for large public sector clients, before graduating to Systems Administration and DBA roles, to put his analytic skills to good use. Chris has architected and delivering large scale IT projects for customers in the Manufacturing and Finance verticals (for the likes of BP and Bank of England). He has also presented at multiple IT events, on many IT issues, for subjects like "How to optimise your data", and "Architecting highly resilient solutions".
In his private life, Chris is an avid photographer, and loves to take pictures of many different subjects mainly, portraits, landscapes, and sports. This coupled with his love for the great outdoors provides him with many opportunities to see the world from a different viewpoint. He is also a keen cook and creates many of his own recipes.