Sponsored by CloudBees
December 4, 2018
1 PM ET
A deep dive into the 5th Annual DevOps and Jenkins Community Survey
With 5 years of research and over 5000 survey respondents, there's no better way of understanding the evolving nature of the industry than this year's DevOps and Jenkins Community survey results. Join us, and a panel of industry experts, as we dig through historical data and retrospective insights to formulate meaningful predictions on the unfolding landscape of DevOps and the Jenkins Community in the years to come.
Join us to gain the insights of 5 years and over 5000 responses and you will discover:
How widely CI, CD and DevOps have been adopted and how mature organizations really are.
The tools the community has chosen to support their cloud and cloud-native applications
How the introduction of pipelines is affecting developer velocity and productivity.
Our take on the feedback received in the open ended question "Do you have any other thoughts you'd like to share with the community?"
This is your chance to hear what the collective voice of the community is experiencing in their DevOps journey.
Sign up now. And stay on until the end to learn the winners from the survey!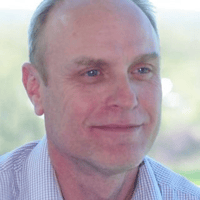 Curtis Yanko
Director of Strategy, Sonatype

Curtis Yanko is a Director of Strategy at Sonatype and a DevSecOps coach/evangelist. Prior to coming to Sonatype Curtis started the DevOps Center of Enablement at a Fortune 100 insurance company and chaired an Open Source Governance Committee. When Curtis isn't working with customers and partners on how to accelerate delivery by building security and governance into CI/CD pipelines he can be found raising service dogs or out playing ultimate frisbee during his lunch hour. Curtis is currently working on building strategic technical partnerships to help solve for the DevSecOps toolchain.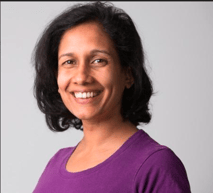 Tracy Miranda
Director of Open Source Community, CloudBees

Tracy Miranda is director of open source community at CloudBees, where she works closely with the Jenkins & Jenkins X communities. A developer and open source veteran, Tracy is on the board of directors for the Eclipse Foundation. Tracy has a background in electronics system design and holds patents for her work on processor architectures. She writes for JAXenter.com and Opensource.com on tech, open source, and diversity.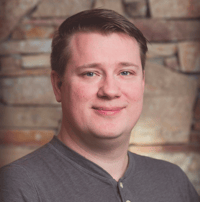 Josh Nixdorf
Group Technical Director, Electronic Arts

Josh Nixdorf is a Group Technical Director for Electronics Arts based out of Burnaby, BC. He has worked on numerous games including NBA, FIFA, NHL, Madden and SSX in varying roles such Build Engineer, Programmer and Automation Engineer. In his current role as Technical Director and Product Owner of the EA's Development and Release Engineering team, Josh oversees a worldwide team of Automation, Build and Release Engineers aspiring to use DevOps best practices to facilitate CI and CD on nearly all of the games in Electronic Arts' catalog.

Lester Fairley
DevOps Practice Director
Lester has 15+ years of Consulting, Business Development, and Project Delivery experience in DevOps, Infrastructure Management and Enterprise level Release Management. Lester has lead highly successful operations across many different types of industries including, Retail, Ecommerce, Banking, Insurance and Telecom. Along with vast experience delivering DevOps solutions, Lester also heads up the Zivra DevOps Platform Initative that is used to showcase CIOs and CTOs the potential value of DevOps solutions. Lester holds an MBA and BS in Finance and Computer Science.