Sponsored by InfluxData
October 23, 2018
1 PM ET
Monolithic architectures are being replaced by microservices-driven apps and the cloud- based infrastructure is being tied together and instrumented by DevOps processes. This is driving the need for greater visibility and better monitoring. Legacy monitoring solutions fail to deliver the much needed sub-second visibility. Let's take a look at Time-Series platforms and how they are delivering the level of visibility and monitoring needed by today's DevOps initiatives.
In this webinar we will take a look at Time-Series Data Platforms and outline how InfluxData's leading Time-Series data platform can deliver the next-gen monitoring for your DevOps projects.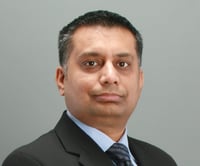 Navdeep Sidhu, Head of Product Marketing, InfluxData
Navdeep Sidhu is Head of Product Marketing at InfluxData which provides the leading time series platform to instrument, observe, learn and automate any system, application and business process across a variety of use cases. Prior to joining InfluxData, he was VP of Product Marketing at Software AG where he focused on delivering platforms for building and integrating enterprise applications. Earlier in his career, he spent over 7 years with Deloitte Consulting building & integrating large scale mission-critical applications followed by 3 years at Sterling Commerce where he launched B2B Gateway and Partner Community Management applications.