Sponsored by WhiteSource
September 18, 2019
1 PM ET
Kubernetes has become the default way for many organizations to scale and orchestrate their use of containers. However, organizations are starting to find themselves needing to take the necessary steps to protect their containers. Automating security checks throughout the development life cycle can help reduce risk and allow organizations to develop and deploy securely.
Join Shiri Ivstan, Senior Product Manager at WhiteSource and Yaniv Peleg Tsabari, Senior Director of Product Management at Alcide, as they explore the world of security in Kubernetes and discuss:
The security risks associated with open-source code and Kubernetes environments
Supply Chain: Continuous Security throughout the

CI/CD pipeline

Security aspects throughout the development cycle, such as Image Scanning, Image Assurance, K8s Configuration hygiene and more.
How to automate policies with respect to the above techniques throughout the CI/CD pipeline in order to facilitate more secure application deployments.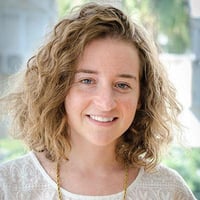 Shiri Ivtsan, Product Manager, WhiteSource
Shiri is an experienced cloud solutions architect and product manager and holds a B.Sc. in Industrial Engineering and Management. Prior to joining WhiteSource as a product manager, Shiri worked for various companies where she held roles in R&D, such as solutions architect, R&D team leader and product manager.

Yaniv Peleg Tsabari, Sr. Director of Product Management, Alcide
Yaniv brings over 14 years of experience in B2B technology companies with a strong focus on the security market. Prior to Alcide Yaniv was Director of Product at Imperva, where he was responsible for the Data Security product line. Yaniv brings with him leadership and expertise supporting enterprise customers and driving complex projects. Yaniv holds a BSc in Electrical and Computer Engineering from Ben-Gurion University, Israel.