Sponsored by InfluxData
August 13. 2019
11 AM ET
Cloud native architectures deliver the much needed performance and scale but require an entirely different monitoring strategy. Legacy monitoring technologies fail to meet the granularity, ingest and query requirements of modern cloud-native architectures.
Enter Time Series platforms such as InfluxDB which can capture the metrics and events generated by applications, containers and Kubernetes pods & nodes.
Join us to find out more about why Time Series platforms are growing faster than any other monitoring technology and why they should be part of your new application architecture.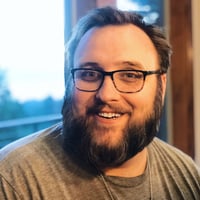 Thom Crowe
Community Manager at InfluxData
Thom lives in Tulsa, Oklahoma with his wife and daughter. When not helping to connect and build the Influx community, he enjoys writing, podcasting, cooking, and spreading his somewhat unhealthy Christmas obsession with everyone.