Sponsored by InfluxData
March 6, 2019
1 PM ET
DevOps-driven applications are increasingly being deployed in containers orchestrated by technologies such as Kubernetes or Docker Swarm. The newer architectures provide the required scalability and faster release cycles but require greater visibility and better monitoring at the same time. Purpose built time series data platforms provide granular sub-second monitoring to detect anomalies and measure every meaningful metric.
Capture metrics from the toolchain to monitor performance of your DevOps processes

Provide long-term storage, clustering and HA to existing mechanisms such as Prometheus

Use open-source driven InfluxDB to drive monitoring costs up to 10X
In this webinar, Navdeep Sidhu, Head of Product Marketing at InfluxData, will review why you should use a Time Series Database (TSDB) for your important times series data and not one of the traditional datastore you may have used in the past. Join us to learn why you should consider implementing a new monitoring strategy as you upgrade your application architecture.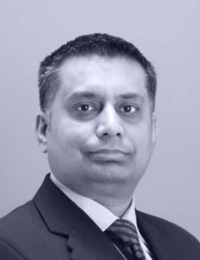 Navdeep Sidhu
Head of Product Marketing, InfluxData
Navdeep Sidhu is Head of Product Marketing at InfluxData which provides the leading time series platform to instrument, observe, learn and automate any system, application and business process across a variety of use cases. Prior to joining InfluxData, he was VP of Product Marketing at Software AG where he focused on delivering platforms for building and integrating enterprise applications. Earlier in his career, he spent over 7 years with Deloitte Consulting building & integrating large-scale mission-critical applications followed by 3 years at Sterling Commerce where he launched B2B Gateway and Partner Community Management applications.