Sponsored by Tricentis
December 18, 2019
11 AM ET
As the focus in software development shifts from adoption of Agile and DevOps to sophistication of approach and consistency of execution, so too does the industry's understanding of testing's role in the development cycle. More enterprises understand that testers need to work in constant collaboration with developers, which is shaping how teams test, as well as expanding the systems and environments they have to test in.
Before 2019 draws to an end, we take stock of all the milestones testing crossed, as well as the ones that still lie ahead. Join us as we explain why we think you should be mobilizing your team for these trends in the coming year:
AI-powered testing comes of age;

The rise of "smart" testing and the shrinking of test case libraries;

Test automation and RPA's convergence and its far-reaching benefits;

And more, including developments for IOT, Big Data, Security, and Cloud Services.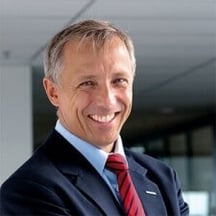 Wolfgang Platz,
Founder and CPO

, Tricentis
Wolfgang is the force behind innovations such as model-based automation and the linear expansion test design methodology. The technology he developed drives Tricentis' Continuous Testing Platform, which is recognized as the industry's #1 solution by all top analysts. Today, he is responsible for advancing Tricentis' vision to make resilient enterprise automation a reality across Global 2000 organizations. Prior to Tricentis, Wolfgang was at Capgemini as a group head of IT development for one of the world's largest IT insurance-development projects. There, he was responsible for architecture and implementation of life insurance policies and project management for several projects in banks. Wolfgang holds a Master's degree in Technical Physics as well as a Master's degree in Business Administration from the Vienna University of Technology.

Ryan Yackel,
Product Management

, Tricentis
Ryan Yackel is on the Product Management team at Tricentis, ensuring their continued commitment to innovation and delivering tools to create better software. With a deep interest in the emerging trends of testing needs, Ryan is dedicated to being the customer voice for all Tricentis products. Ryan comes to Tricentis from Macy's Inc., where he managed testing on large enterprise initiatives delivering logistics implementations for their warehouse management systems. Ryan holds a Bachelor of Arts degree from Covenant College.