May 23, 2017
1pm EDT
Seemingly everyone is excited about DevOps – the issue is that nearly every constituency, from practitioners to solutions vendors – maintains a unique definition and perspective on what this transformative process truly entails.
To some, DevOps is merely a nascent cultural evolution, while others are already referring to proven best practices useful in marrying development and IT operations to reinvent the modern software factory. The beauty is, DevOps is all of these things, and more.
In this webinar, representatives from DevOps Express, the industry-leading consortium of technologists and solutions providers will discuss:
The most commonly held beliefs regarding the true meaning of DevOps and how this relates to real-world adoption
How advancement toward a commonly held set of concepts and workflows will spur broader DevOps acceptance
Some of the most significant challenges facing today's organization as they continue to align with DevOps methodologies
Where technology providers and the DevOps Express consortium will seek to help organizations integrate and simplify toolchains
Join this open discussion of where DevOps maturity currently stands and help contribute to the evolution of related standards and best practices. Register today.

Brian Dawson, DevOps Evangelist, CloudBees
Brian is a DevOps evangelist and practitioner at CloudBees, where he helps the community and customers in implementation of Agile, CI, CD and DevOps practices. Prior to CloudBees Brian spent 22-plus years as a software professional in multiple domains including QA, Engineering and Management. Most recently, he led an Agile Transformation Consulting practice helping organizations small and large implement CI, CD and DevOps. Prior to CloudBees, Brian worked at CollabNet, VA Software, Sony Computer Entertainment, Sega, Namco and Apple.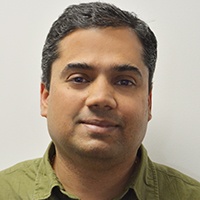 Sanil Pillai, Director of Infostretch Labs, Infostretch
Sanil is an experienced engineering leader for mobile and enterprise applications. He has built and managed offshore and onsite engineering teams, managed mobile projects for Fortune 500 clients, and has deep technical and functional expertise in mobile and enterprise applications.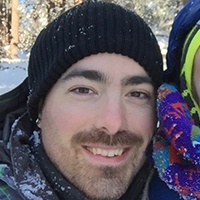 Carl Caum, Technical Product Marketing Manager, Puppet
Carl is a technical marketing manager at Puppet, working to help IT organizations adopt more collaborative cultures and better work environments. He is passionate about continuous delivery and all things automation. As a systems administrator in his past life, he saw first hand the difference great cultures can make in the productivity, innovation, and enjoyment of work in the day to day lives of IT employees.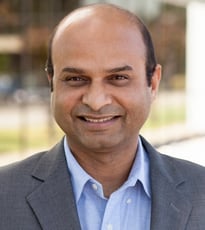 Anand Akela, Sr. Director of Product Marketing for DevOps and Cloud Solutions, CA Technologies
Anand has more than 20 years of industry experience in product marketing, product management, strategic planning and software development. Prior to CA, Anand worked at AppDynamics, Oracle and HP. Anand has spoken at various conferences and is a published author. He also serves as an advisor to PeersNet, a web services provider. Anand received his MBA from The Fuqua School of Business, Duke University and a B.S. in Computer Science from Pune University in India.

Lubos Parobek, VP of Product, Sauce Labs
Lubos leads product management and user interaction at Sauce. His previous experience includes leadership positions at organizations including KACE, Sybase iAnywhere, AvantGo and 3Com. Parobek holds a Masters in Business Administration from the University of California, Berkeley.