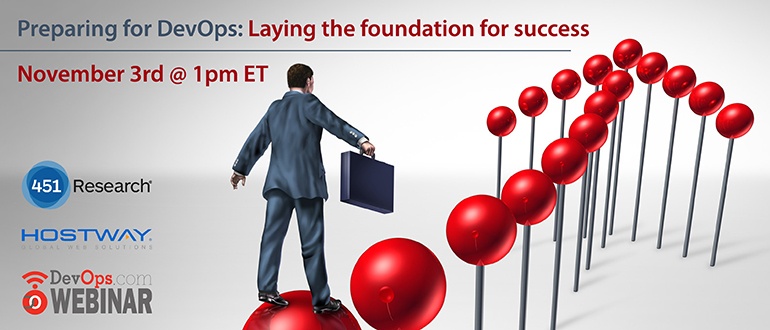 November 3rd, 2016 @ 1p ET
DevOps is rapidly gaining traction as a powerful methodology used by leading organizations to speed time to market, improve quality and increase an organization's ability to innovate. Key to maximizing the value delivered through DevOps is building the right culture, implementing the right tools and reporting methodology and selecting the right cloud hosting provider.
In this webinar, 451 Research and Hostway will discuss best practices for getting your organization ready to run an effective DevOps program. We'll also discuss the benefits of an Microsoft Azure-powered Hybrid cloud in helping to maximize flexibility and return on investment.
Don't miss this opportunity to learn how to set your organization up for success in DevOps!